For the past 6 years, I've been engaged in teaching, providing lectures and mentoring professionals about Design, User Experience, Art and Innovation.

• Panelist at webinar "Drawing Us In: A Conversation about Contemporary Drawing". For two weeks in March 2020, a group of fourteen artists from around the globe were to participate in L'AIR's drawing research residency in Paris. Days before the scheduled start date of the program, the COVID-19 pandemic grew, ultimately postponing the program. This online conversation led by Bakehouse Art Complex in Miami brought these artists together to discuss what drawing means, how we personally use the media for our own artistic goals, and how we have continued creating in this unprecedented situation.


• Communication and article published at webinar Colóquio Expressão Múltipla III at University of Lisbon: "Slow Drawing: As relações do desenho de observação e a meditação transcendental no contexto do mundo pós-moderno".



• Lecture about "How to orchestrate the user experience at big tech companies" to 200+ tech and design professionals at Cubo Coworking in São Paulo (2017).

• Designed and led 15+ trainings about Graphic Design, Storytelling and Creative Innovation for 250+ Google and Google Campus employees across São Paulo, Mexico and Argentina (2013 - 2016).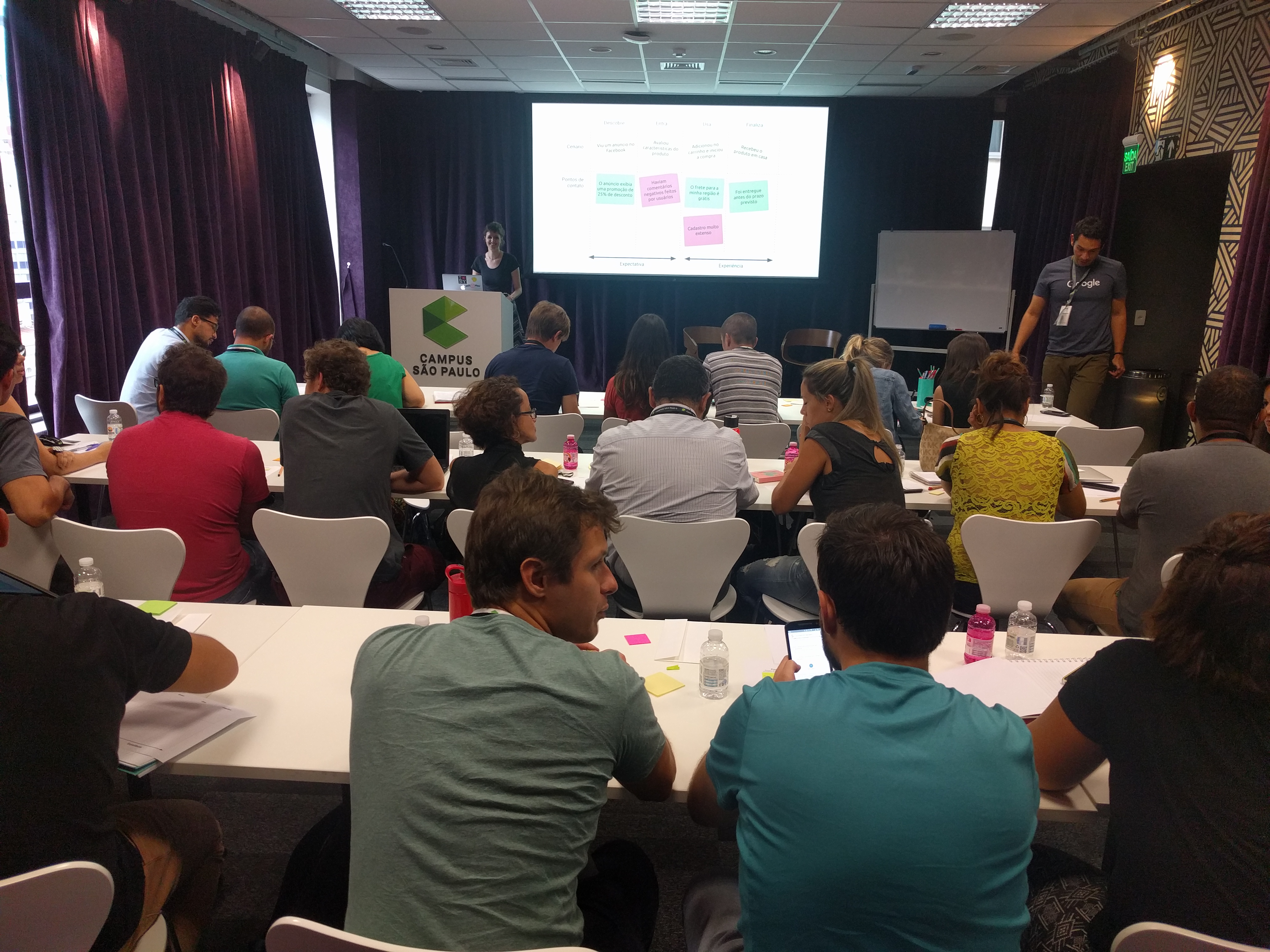 • Speech about "Design careers and perspectives" to 50+ students at EINA Design School in Barcelona (2017).